Recent Post



Archive
June 2023
May 2023
April 2023
July 2022
March 2022
October 2021
April 2021
Tags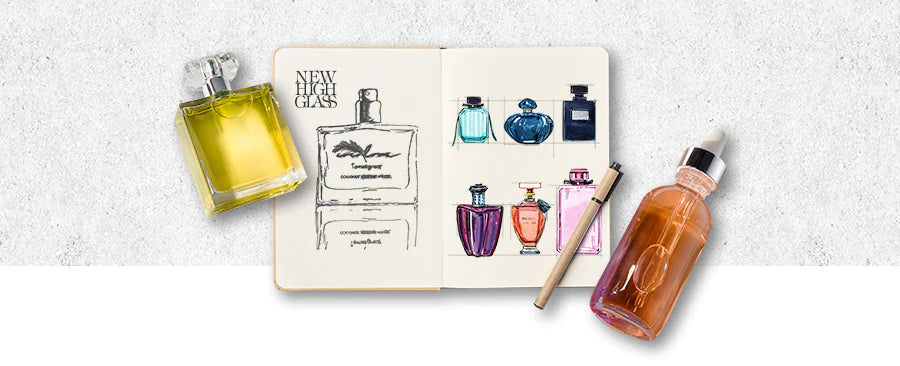 Personalized Perfume Packaging Solutions
What does your packaging say about your product? If you don't know the answer to this question, your brand's voice might be quieter than you thought. It boils down to this: standout products start with standout packaging. Luckily, New High Glass has mastered the three essential aspects of perfume bottle decoration: customized packaging, advanced decoration techniques, and perfume bottle accessories. With our personalized perfume packaging solutions, your customers will start listening to what your product has to say.

Customized Packaging Services 
The cosmetics industry is saturated with so many products, it can be hard for consumers to differentiate one from another. The good news is, New High Glass offers customized packaging services that will set your perfume apart from the rest and put you in front of your target consumer. With our custom cosmetic packaging, you can choose from a variety of colors and shapes or start completely from scratch for truly custom products! Our team works with you from concept to creation to make a statement with your packaging. 
Perfume Bottle Decoration
Once you've established your signature bottle shape and style, it's time to decorate! We offer unique glass bottle decoration services such as etching, frosting, engraving, and more. Take your customization one step further with our selection of different finishes! We offer matte or shiny finishes, opaque or translucent, and more. Stand out from the crowd with our industry-leading perfume bottle decoration techniques and services! 
Perfume Bottle Accessories 
Last, but certainly not least on our list – perfume bottle accessories! The final ingredient to stand out on the shelf is having the right perfume bottle accessories. Depending on your brand, style, and the product you need to be packaged, there are certain pumps, collars, and caps that will elevate your product and the user experience as a whole. New High Glass has various premium accessory options to choose from!

In today's cosmetic climate, brands can't afford to ignore packaging any longer. Wake up and smell the perfume! Contact our sales team today to get started with your personalized perfume packaging solutions.