Recent Post



Archive
June 2023
May 2023
April 2023
July 2022
March 2022
October 2021
April 2021
Tags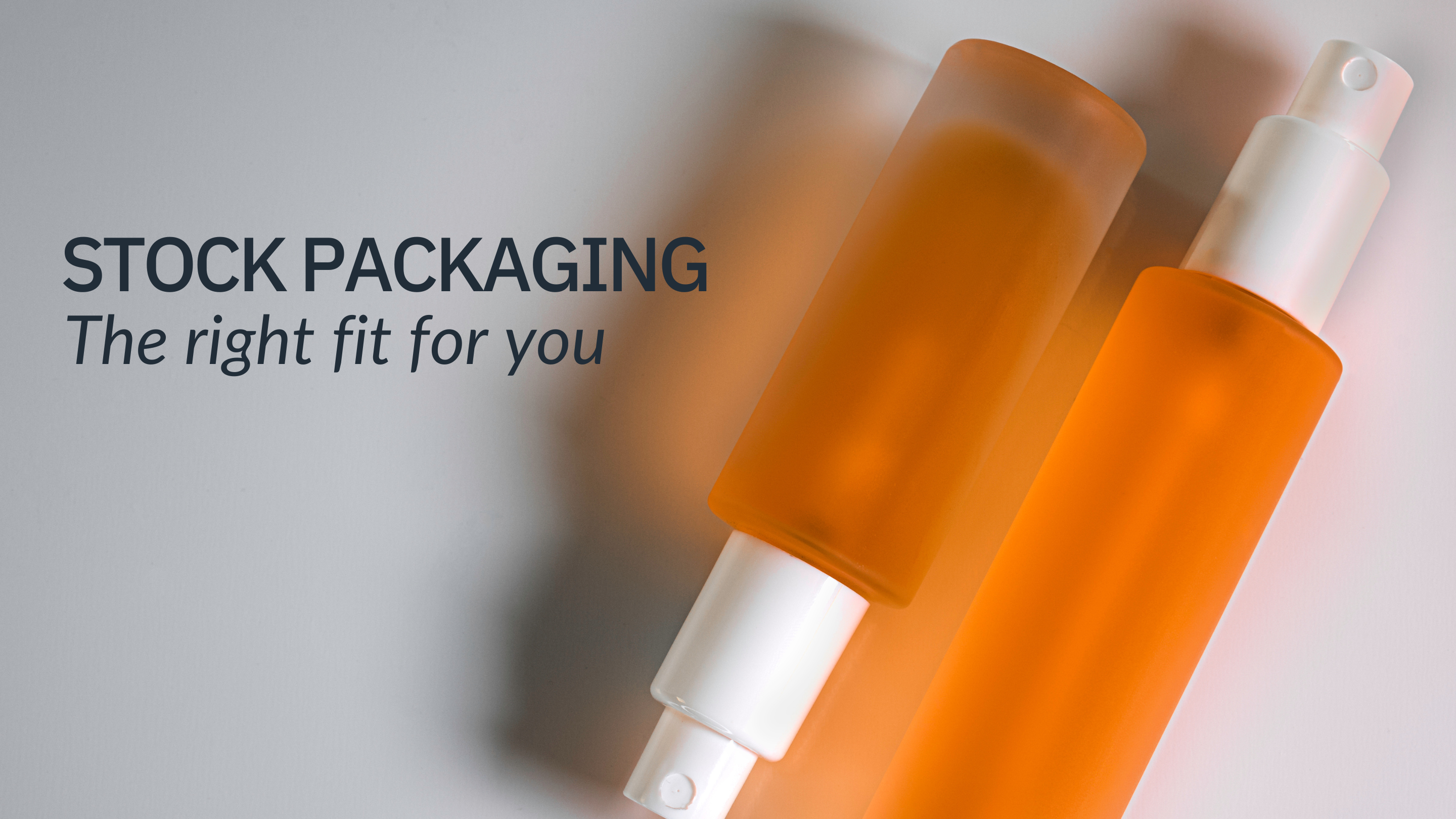 STOCK PACKAGING - The right fit for you
As packaging suppliers for the cosmetic, fragrance, and skincare industry we are aware of the opportunity that stock packaging brings to all the players in the market. Stock packaging creates the possibility for brands, labs, and contract manufacturers to launch their products faster without compromising on quality and budget. Below are a few of the benefits we see:
Faster to market
Stock packaging is already there waiting for you to use. You don't have to worry about manufacturing delays or material shortages. Most of the time the packaging will be held at a warehouse, then shipped to you as soon as you place an order. This allows brands to be in the market faster with products, test new items and gain insight into their customer behavior. 
Lower MOQs
The cosmetic, skincare, and fragrance industry grows every year, there is always an opportunity for new brands to emerge. Stock packaging gives these new players the ability to order smaller quantities for their launch so they do not risk getting stuck with a large investment. Once the market responds positively, they can always re-order higher quantities and get better savings.
Flexibility & Convenience
Stock packaging has already been designed and tested; brands do not have to worry about compatibility and quality issues. Buying our packaging sets gives a great advantage since even the dip tubes come pre-cut to the correct size. This is time that can be focused on marketing and promoting the product.
Less Expensive than custom
Stock packaging is cheaper than the cost of custom packaging. There are no initial investments in molds and custom runs. This is a great option to keep your expenses as low as possible. This does not mean brands do not have the opportunity to differentiate themselves with labels, decoration, and secondary packaging. 
For our stock program, visit our Online Store. You can purchase samples for review and full cases of our packages to be delivered right to your door! 
If you have any questions regarding our stock program, please feel free to email us at sales@newhigh.com.